Every month Buttercups will bring you a special flavor that has been selected to tantalize your taste buds and keep a smile on your face. Keep checking back to see what fun flavor we have in store for you to experience each month.
No drooling on your keyboard!
---
A Spoon Full of Delish!
Flavor of the Month:
Sea Salt Caramel Pretzel
Hours
Sunday – Thursday
11:00 a.m. - 10:00 p.m.
Friday and Saturday
11:00 a.m. - 10:00 p.m.
Buttercups Cool Treats
Rewards Program
STAY UP TO DATE!
Join our pack! Register to be a member
and receive cool discounts and free treats Click Here to Register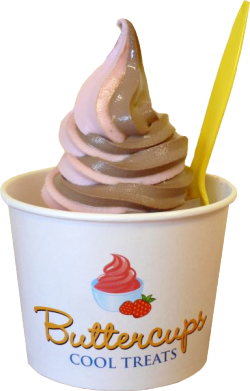 Penny Candy, YUM!
Check out our awesome collection of Penny Candy. It is sure to delight your senses and trigger memories of carefree, feel good times.